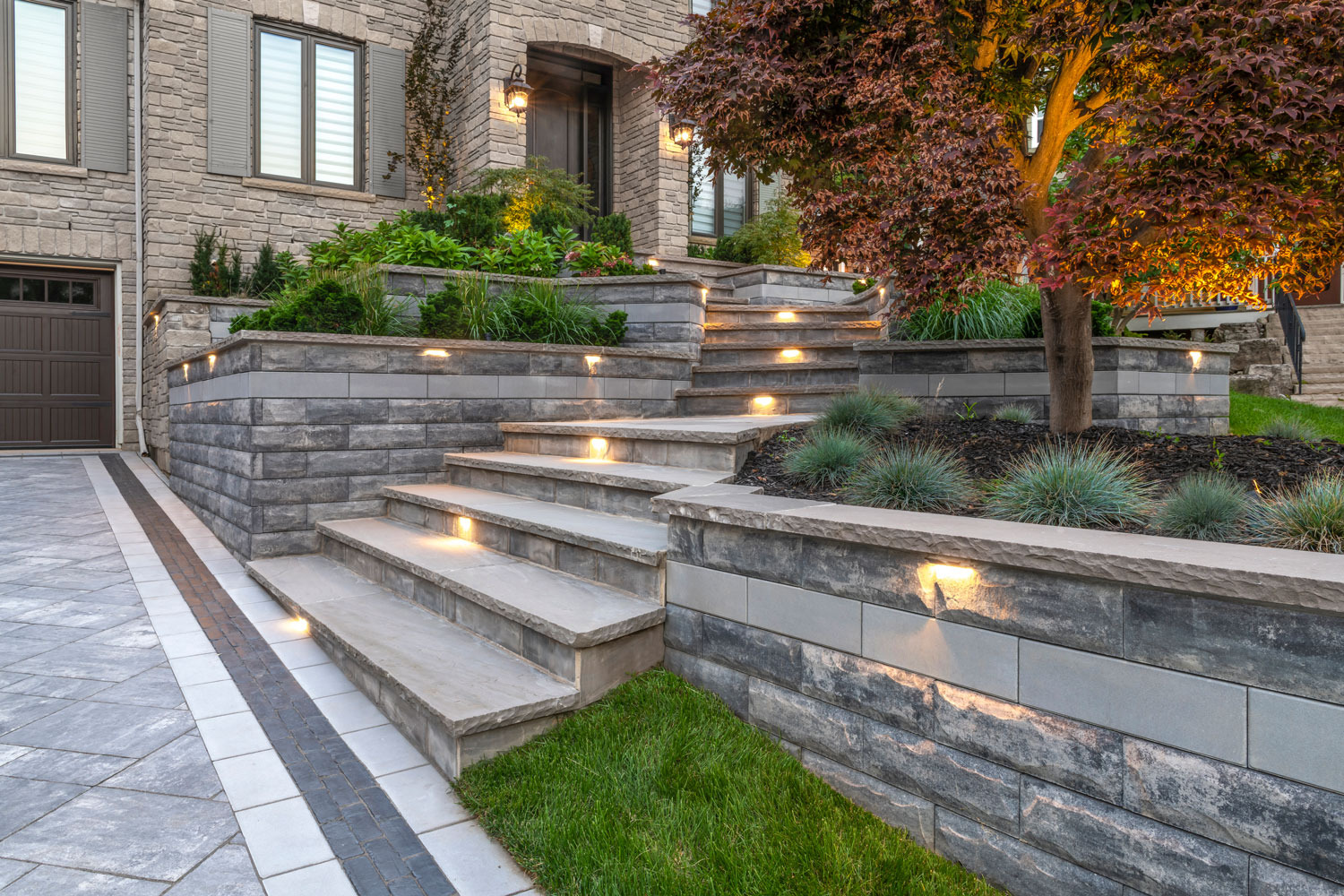 Many homeowners take the time to remodel the inside of their homes, but tend to neglect the outside. The outdoor possibilities can be exciting and can increase the value of your home!
Have you considered hiring a professional designer to formulate some great landscape ideas? A landscape designer helps you conceptualize beautiful natural stone walkways, lush flower gardens, stone retaining walls, a custom outdoor kitchen and relaxing sitting area.
So how do you find a qualified, professional landscape designer? The Concrete Service now has one on staff! Over the years, the concrete service expanded its show room to residential hard scape product lines to offer clients choices that enhance the outdoor living space of their dreams. We have added to that expansion by offering our own landscape design service. Our in-house, experienced landscape design team brings professional, yet fun, design ideas and will help at every step of the process. With our landscape designer, you can browse an expansive ​collection of decorative natural stone and pavers with the Designer's Choice stone veneer collection, exclusively at the concrete service.
The process will be inclusive and fun as you see ideas come to life:
On-site design consultation meeting. This meeting is meant to get the ball rolling. You will talk to our designer about your ideas, likes, dislikes, wants and needs for your property. Then, the structure and cost of your design will be discussed and site surveying will take place.
Preliminary plan. This is a 2D black-and-white sketch getting the basic shapes, ideas and layout on paper. You will then sit down with our designer and talk about what you like and dislike about the overall layout.
Revisions. The proper revisions are made to ensure your landscape plan encompasses everything you are wanting in an outdoor living space.
Final plan. The final plan will be a 2D black-and-white or color plan (whichever allows you to visualize your landscape the best) showing all of the final details, materials, etc. that make up the perfect landscape for your property. This plan will be to scale making it ready to be used as a guide for installation.
3-D. If the 2-D plan isn't enough for you to picture your finished landscape, we also offer 3-D services. This can be a simple 3-D showing an outdoor kitchen, fire pit and patio or it can be an all-encompassing plan of your whole property. Whatever is needed to make you fall in love with your future landscape!
So take the time to talk with the Concrete Service's new in-house landscape design team and you could soon be enjoying your own beautifully designed backyard… the relaxing extension of your home.
The Concrete Service… The Designer's Choice and the choice for a designer!