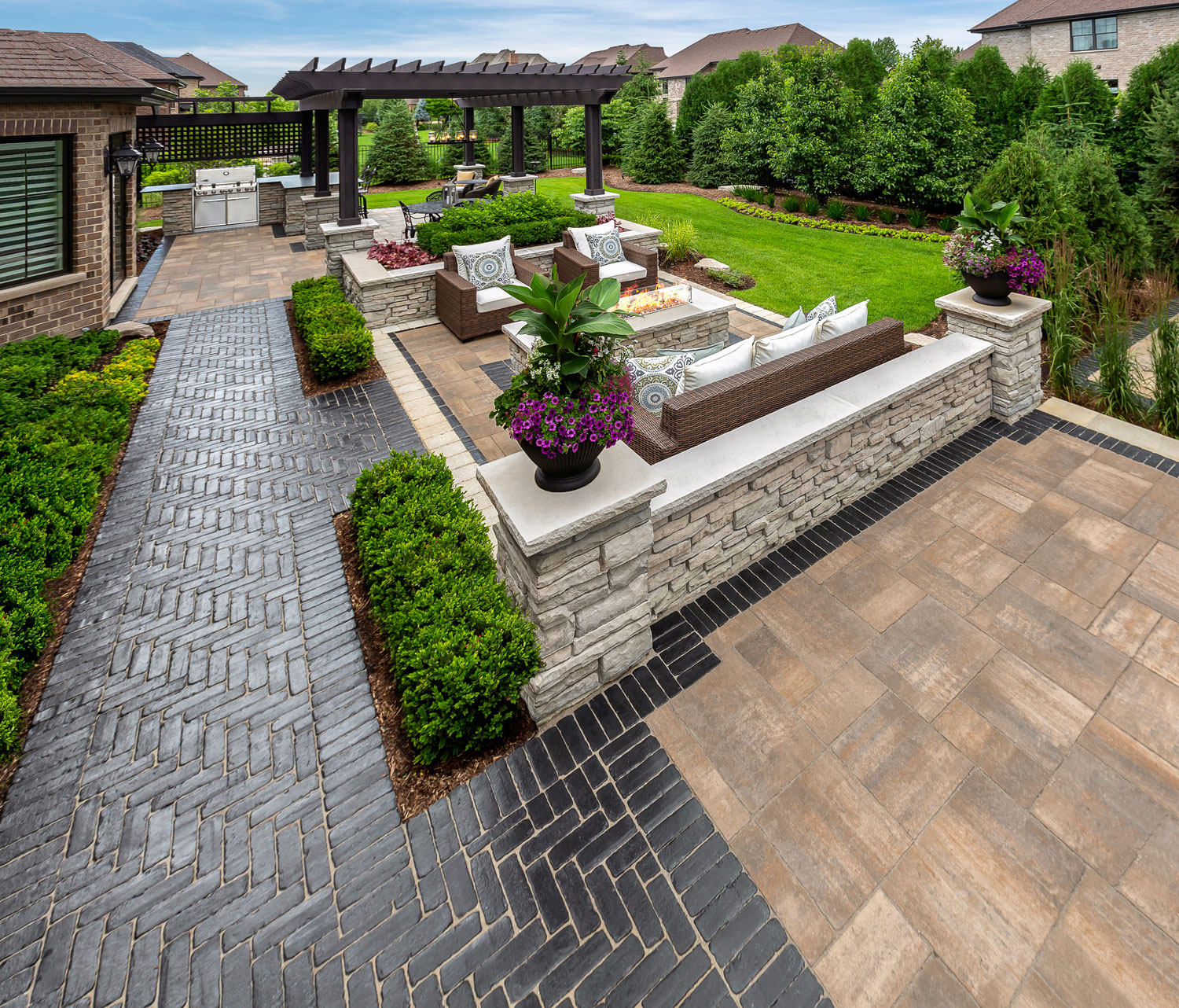 Some homeowners say their homes wouldn't be complete without a beautifully crafted outdoor living space to relax and enjoy the warm summer weather. It's an extension of a home… A place where the family can create memories, have fun and enjoy their own little oasis.
Investing in professionally done landscaping not only allows this luxury but also increases the value of the home. Often times, you may find yourself saying "if only" we knew how to start the process, what materials to choose and how to design the right way. Maybe a Koi pond over there… A sweet barbecue and outdoor pizza oven there. You can visualize natural stone pathways and evening lights illuminating the brick retaining wall while you relax in the sitting area with a glass of wine. These are just a few designer touches and must haves with landscape design.
Don't go it alone. A professional landscape designer has the qualifications, ideas and professional skills to make your dream a reality. A landscape designer will work with you to take your blank canvas and turn it into your amazing outdoor living space that may feature a stone fireplace, outdoor chefs' kitchen or natural stone walkways.
The Concrete Service has this in-house landscape designer to guide you through the process and go from ordinary to amazing. If you're thinking "if only," call the concrete service to schedule your consultation. This summer, you could be relaxing on your new stone patio, making dinner in your outdoor kitchen, enjoying the beautiful flowers blooming in your professional landscape and creating your own your warm weather staycation.
Visit the Concrete Service showroom or call our in-house landscape designer to get your project going today. The Concrete Service is the designer's choice and the choice for a designer.