Selecting the perfect natural stone for your next home project can feel a bit like choosing a favorite child – impossible and guilt-inducing. But fear not, fellow homeowners! In this informational article, we'll guide you through the process of finding the ideal natural stone for your needs. Plus, we'll introduce you to some fabulous product resources from The Concrete Service to help you on your quest for the perfect stone.
Step 1: Assess Your Needs, Wants, and Wildest Dreams
First things first, let's figure out what you need from your natural stone. Are you building a majestic outdoor fireplace, a chic kitchen countertop, or perhaps a Zen-inspired garden pathway? The type of project will influence the characteristics you're looking for in a stone – such as durability, heat resistance, or slip resistance.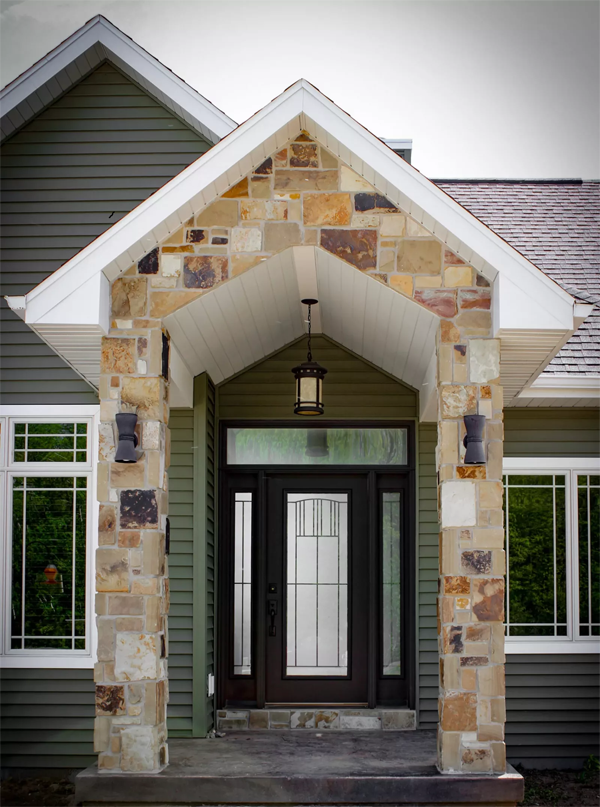 Next, consider your personal style preferences. Do you swoon over rustic charm or sleek, modern lines? Your natural stone should be a reflection of your unique tastes, so don't be afraid to let your personality shine through. At times, simple designs can make a big impact.
Step 2: Consult the Oracle (a.k.a. The Concrete Service)
Once you have a clear vision for your project, it's time to consult the all-knowing oracle of TC natural stone: The Concrete Service. Their vast selection of natural stone products will make your head spin – in a good way!
From the ever-popular flagstone to the sleek and sophisticated travertine, you'll find a veritable treasure trove of natural stone options to suit any project and style. As you browse their offerings, be prepared to experience a range of emotions when looking for the perfect slab of stone. Trust us, you'll know it when you see it.
Step 3: Phone a Friend (or a Professional)
Selecting the perfect TC natural stone is an important decision, and it never hurts to get a second (or third, or fourth) opinion. Consult friends, family, or even professionals to weigh in on your choice. Just be prepared for some lively debates and perhaps the occasional heated argument over the merits of granite versus limestone. But remember, it's all in good fun and for the greater good of your home project!
Choosing the right type of natural stone for your project doesn't have to be a Herculean task. By assessing your needs and preferences, consulting the vast resources of The Concrete Service, and engaging in some spirited discussion with your nearest and dearest, you'll be well on your way to finding the perfect stone for your project. And who knows, you might even have a bit of fun along the way!