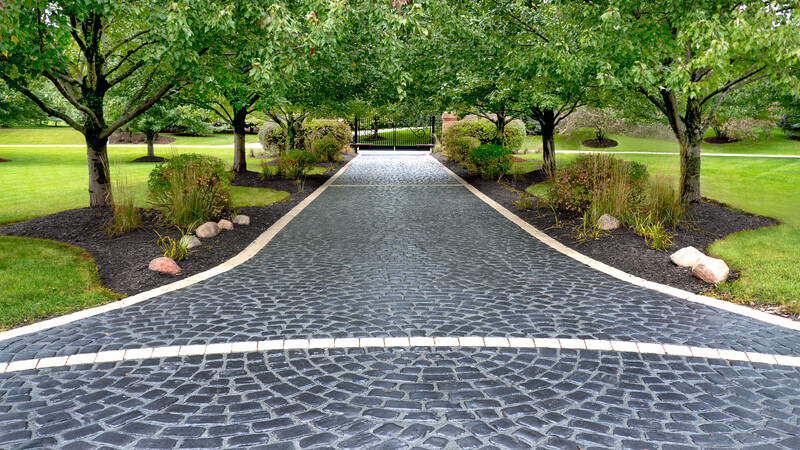 Many homeowners tend to plant trees and shrubs to add beautiful and private areas to their landscaping. Unfortunately, over time, the roots of these plantings grow large and start lifting nearby concrete slabs. Homeowners who use pavers instead of concrete discover that pavers tend to overcome this issue. They are laid independently and are able to adjust to the change in ground without cracking. Even though they may lift occasionally, they can be reset without having to redo the entire walkway.

There are many shapes and designs of patio, walkway and driveway pavers to choose from. From traditional to modern, you can transform your entire landscaping.

Discussing the planting aspects with The Concrete Services in-house landscaping designer with the planning process could save you time and money. 
Contact The Concrete Service to get your project started. The Concrete Service… The Designer's Choice and the choice for a landscape designer!